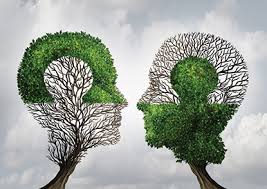 We welcome Ricardo Rivera, Founder and CEO of Insight Premium Travel, and Gabriel Rincon, from The Truax Group Commercial Real Estate Services, as the newest members to Global Chamber San Diego! Each firm services the region with top quality services, including high net-worth individuals and corporations interested in cost-effective travel and development/real estate interests. Feel free to reach out directly to them or us for more information about their expertise and services.
New Partnerships
We had a successful past year working with partners ENP Institute, GetGlobal, North County Hispanic Chamber of Commerce, USTDA, Exim Bank and MAPLE® Business Council. We're pleased to announce additional partnerships next year with the Swedish American Chamber of Commerce-San Diego and JETRO-LA -- be on the lookout for exciting joint events as we enter into 2019.
Upcoming Events
Green Connections, Nov. 15, San Diego - The Swedish-American Chamber of Commerce hosts this annual event to connect Swedish and American companies, organizations and initiatives in the area of renewable and sustainable energy. Register Now!
MAPLE® Winter Event, Dec. 5, San Diego - Networking opportunity for cross-border interests in investment, trade and entrepreneurship. Register Now!