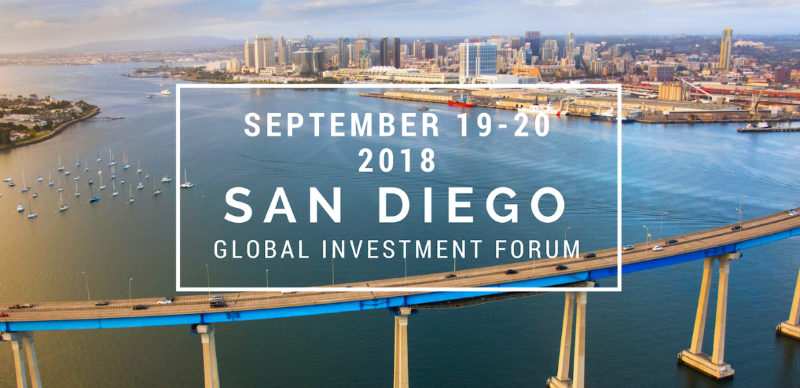 The San Diego Global Partnership will host The San Diego Global Investment Forum on September 19-20, 2018 for a one-of-a-kind conference to learn, network and make deals. As a pre-cursor to the Forum, Global Chamber® will host a virtual event Attracting International Investment: Global Regions to Follow on August 22 at 8 am (pst). This session will feature economic development representatives from Hong Kong, Lima, London and India, sharing their region's approaches to attracting FDI. Please click the links to register for each event.
San Diego is the rising star in the global business and investment market and the next three years are set to see the greater San Diego region top all the charts both domestically and internationally. Join over 500 professionals to interact with visionaries, developers, business owners, tech giants and investors who are taking San Diego to the next level globally and discover what opportunities lie ahead for you and your company.
If Southern California is on your radar as a place to invest and do business this is a must go event for you and your colleagues to discover how you can benefit from San Diego's rise in the global economy. As a program partner, Global Chamber members receive 15% off registration prices. Please see here for more details and to register.
Please contact Matt Belcher at 619.354.2527 x703 (US) or at 1.619.798.6271 (Int'l) for more information on how to be part of this dynamic, multi-industry event.
The Forum is being organized by the San Diego EB-5 Resource Center and the Greater San Diego Association of REALTORS®: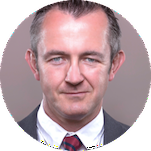 Founder & CEO, SDEB5 Resource Center. Matt is engaged in many aspects of Foreign Direct Investment (FDI), foreign trade and commerce both into and out of the U.S. He has over 20 years senior executive management experience across several continents covering deal structuring, M&A and sales/marketing performance while working with some of the largest companies in the world, including BP, Shell, The International Olympic Committee, FT.com, Barclays Capital, Deutsche Bank, Virgin and many more. In addition to his role at SDEB5 Resource Center, he is the Managing Partner of Woodmont Regional Center and Co-Founder and Managing Partner of Cal Tier Realty, LLC. Within these roles, he provides high-value advice, project direction and deal-making services to project owners and stakeholders looking to leverage the EB-5 funding program and FDI as a whole.

Vice President, International & Commercial Relations, Greater San Diego Association of REALTORS®. Theresa is a senior program director, government relations and communications professional driving organizational results through relationships and collaboration among internal and external parties. Her passion centers on growing and supporting the San Diego region.